Performance and Rehearsal Space
Waldegrave's performing arts centre offers a range of modern, well equipped performance and rehearsal spaces for community and commercial hire. Within the main school there are also large spaces available for hire which would suit a range of activities.
The performing arts centre offers:
Studio Theatre - ideal space for drama performances or music concerts with tiered seating, mezzanine area, stage lighting and black out curtains.
Drama Studio - a versatile space available for a range of hiring needs including drama, choirs, martial arts, fitness, medium sized meetings and presentations. Has own dedicated entrance.
Dance Studio - modern facility with mirrored wall, ballet bar and stereo equipment suitable for small and medium size groups including dance, yoga, martial arts, group activities, medium rehearsal space.
Music Rooms - 2 music rooms and 1 computer suite. Suitable for small choirs, ensembles and small rehearsal spaces.
Music Practice Rooms - 6 practice rooms available for teaching, practice and rehearsing.
Gym - fully equipped with running machines, rowing machines, cross trainer and weights.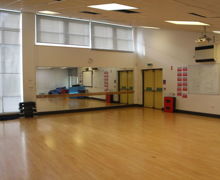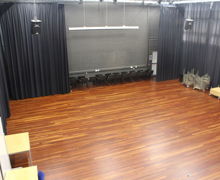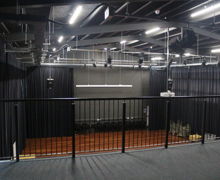 The main school also offers:
School Hall with large stage - suitable for large performances, large group activities, conferences. Presentation equipment available. Able to seat up to 300.
Green Room - versatile space suitable for a range of activities, groups and medium sized meetings. Has own outside entrance.
Classrooms - a wide range of classrooms and other spaces are available for small groups.